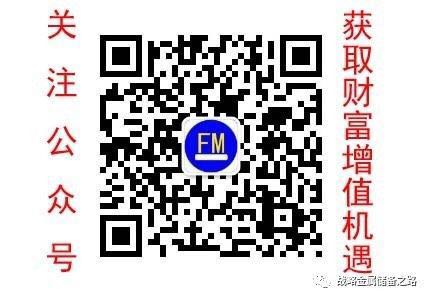 Source: Shanghai Securities News
As one of the most popular next-generation photovoltaic technologies, hjt (heterojunction) technology has many incomparable advantages over other technologies. At the "2021hjt heterojunction commercial mass production Summit Forum" held recently, many people in the industry expressed their optimism about hjt technology and believed that the technology may have entered the "right side" with high certainty of low-cost commercial mass production.
Liu Chang, founder of solarzoom, said that high efficiency, high power, high reliability and high power generation are the key to realizing photovoltaic power generation into the era of affordable Internet access, and hjt heterojunction battery technology performs extremely well in known laboratory data and maximum efficiency. At the same time, based on its own characteristics, hjt has incomparable advantages over several other possible next-generation technologies in large-size silicon wafer and double-sided rate. Therefore, it may become the ultimate platform technology in the known technical routes of various photovoltaic cells.
Liu Chang, founder of solarzoom
He said that in the future extension direction of technology, because hjt technology can be combined with perovskite to form silicon-based laminated battery, it has the characteristics of high conversion efficiency, simple process flow, high yield, large wafer space, low-temperature process and compatibility with existing high-efficiency component technology, The hjt heterojunction technology, which has successfully realized low-cost mass production, will become the best choice for the expansion of new battery capacity.
In terms of economy, he said that compared with traditional perc technology, hjt heterojunction has great advantages in photoelectric conversion efficiency and unit power generation in the whole life cycle, so it can obtain a sales premium of more than 0.30 yuan / W higher than perc components. In the near future, hjt components will enjoy a unit net profit of more than 0.20 yuan / W after low silver consumption and silicon wafer slicing technology is mature. At present, the overseas sales price of domestic hjt components is about 2.2-2.3 yuan / W, which is about 0.50 yuan / W higher than perc components, while the price of the same products of foreign high-end brands is more than 4 yuan / W.
"It is reasonable to believe that the permeability of hjt heterojunction technology will rapidly increase from less than 1% to more than 70% in the next five years. We will see more and more new capital and new faces appear in the hjt photovoltaic family. " Liu Chang said.
Li zhuiyang, general manager of Qianshi investment, said that for hjt, 2021 is a just time window. At this node, hjt technology has just entered the "right side" of low-cost commercial mass production with high certainty, and perc industry has begun to enter permanent surplus. Considering the low base of hjt industrial ecological chain, the improvement of hjt industrial ecological chain needs the intervention of fund more urgently. Based on this consideration, Li zhuiyang is more optimistic about the performance of hjt track in the primary market at the moment.
Li zhuiyang, general manager of Qianshi investment
According to media statistics, the domestic planned capacity of hjt exceeds 60GW, and both new and old battery manufacturers have layout. For example, Anhui Huasheng has a 500MW mass production line, Mingyang intelligent (601615) plans 5GW capacity, diamond glass (300093) plans 1.2gw capacity, and Runyang group plans 5GW capacity. New players have begun to show their strong confidence in hjt heterojunction products. Due to the light burden of history and the strong boost of equipment manufacturers such as Maiwei, Jinchen, ideal and Junshi, these new entrants enter rapidly; Among the traditional battery chip manufacturers, Tongwei has Jintang 1GW mass production line. Jingao, Atlas and Trina Solar also began to pay more attention to hjt from cautious to cautious exploration, and began the transformation from perc to hjt with a low profile.
Solarzoom data show that up to now, the production capacity of hjt heterojunction battery with practical significance in the world is 5.26 GW, including about 1.64 GW overseas and 3.62 GW domestic. Among the actual capacity of 3.62 GW, only 1.75 GW comes from the mass production line, and the rest are from the pilot test line. Although the number is not high, considering the rise time of hjt, it has been a very good achievement.
In addition, from the perspective of capital market, last year and this year can be called the first year of hjt investment. Zhou Jian, chairman of Maiwei (300751), predicted at the forum that the production expansion scale of hjt will reach 10-15gw by the end of 2021. With the benefits of "efficiency increase + cost reduction" brought by the localization of equipment, the reduction of the cost of silver slurry and target and the improvement of conversion efficiency, the industry will enter a rapid outbreak stage in 2022.
Zhou Jian, chairman of Maiwei Co., Ltd
The cost problem of hjt heterojunction, which has attracted much attention for a long time, is also expected to be solved. It is understood that compared with the total cost excluding tax of perc battery, which is about 0.7 yuan / W, hjt battery still has a lot of room to reduce the cost. Through the technical progress of equipment manufacturers, the localization of silver slurry targets and the slicing of silicon wafers, the economy of hjt technology will be further highlighted. According to industry estimates, hjt may achieve a cost level equivalent to perc as soon as 2022.
"Through various studies, annealing and impurity absorption of hjt silicon wafers can basically realize the same valence of n-type and p-type silicon wafers, and then the impact of polycrystalline silicon on hjt cost can be basically digested with the support of half wafer and flake process." Zhou Jian said that based on his own research on hjt technology, Maiwei has put forward a variety of ideas in terms of precious metal consumption, such as smbb (multi main grid technology), silver clad copper technology, reducing carrier loss, replacing ITO conductive film with AZO film, etc. These can effectively reduce the consumption of precious metals silver and indium. At the same time, the advantages of high conversion rate of hjt can be further brought into play by superimposing microcrystalline process.
According to his calculation, the mass production efficiency of hjt battery with superimposed microcrystals can easily reach 26%, thus becoming the king of single junction battery.
At the meeting, Zhou Bo, director of the R & D center of gaotest Co., Ltd., also discussed the idea of "half rod and half chip" of hjt silicon wafer; Ye Yunmeng, product manager of Zhonghuan (002129), discussed the advantages of 210 size hjt silicon wafer. As practitioners of the hjt battery mass production line, representatives of Anhui Huasheng and diamond glass shared the new data progress of the mass production line and the reasons for firmly choosing the hjt route.
Zhou Bo, director of R & D center of gaotest Co., Ltd
Ma Yiwei, head of Guangchu billion new energy think tanks, said that with the joint cooperation of all parties, China may achieve the goal of carbon neutralization ahead of schedule in 2040, and the large-scale mass production of low-cost hjt heterojunction technology is the cornerstone of all this. As a witness, the photovoltaic heterojunction hjt index designed and presided over by him has soared from 100 points to 652 points on August 13, 2021 in 20 months since its release in early 2020. Based on his understanding and judgment of the capital market, he said, "the financial market's understanding of hjt has comprehensively increased from 'concept and story' to 'belief' in photovoltaic manufacturing industry and even carbon neutrality".